Engage Patients Measure Outcomes
Our proven tools help centers engage patients, alumni and loved ones, improve outcomes and increase referrals.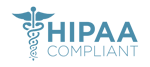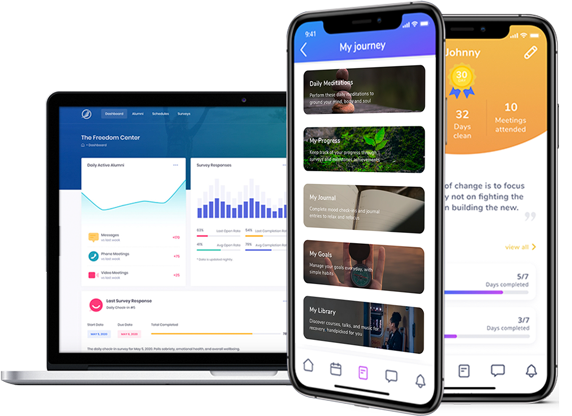 Connect via talk, text & video. Send surveys. Get risk alerts. Manage Calendars. Track progress, etc.
Treatment Plan. Message Board. eTherapy. Meditations. Journal. High-risk areas. Track & Share progress.
Connect with loved ones. Join Support Community. Contact providers. Get smart alerts.
Explore, analyze and export all user data. Including integrations to SalesForce & Healthcare providers.
Build Community. Engage Alumni.
Message Boards
Share Stories
Join Discussions
Moderate Posts & Users
Make Referrals
Grow Community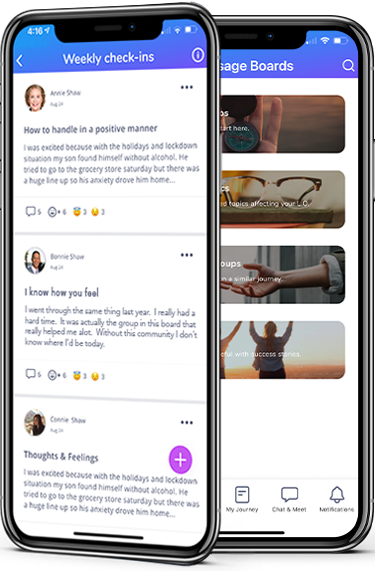 Measure Outcomes
Custom Surveys
Track Progress
Capture Data
HIPAA Compliant
Connect to EMR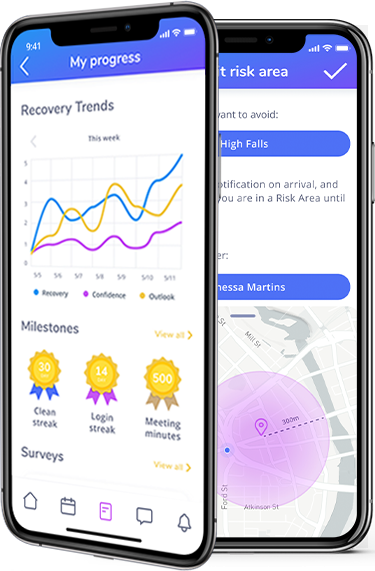 Custom Design. Telehealth Tools.
Your Look & Feel
Use Your Logo
Your Color Scheme
Pick Quotes
Pick Library Content
Share Your Resources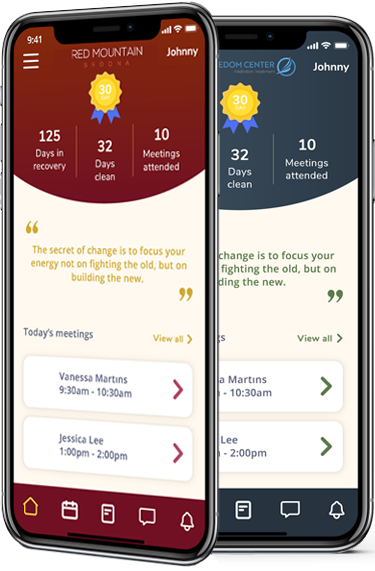 Stay Connected
Talk. Text. Video.
Send Group Messages
Connect with loved ones
Daily Meditations
Capture Usage Data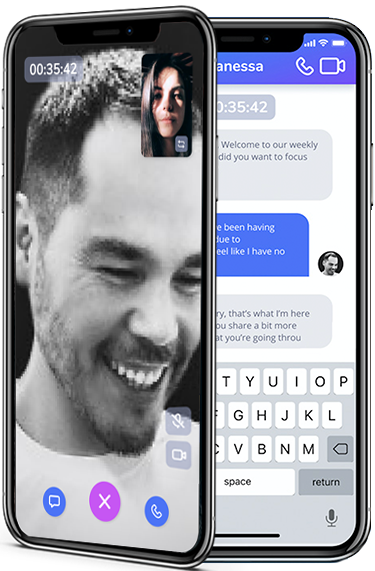 What Makes HereNOW Help Different?
Fully Customizable
Change the look, feel and features of your system to match your brand and objectives.
24/7/365 Support
Any time. Any place. No waiting days or weeks for help. For both providers and clients.
Implementation Support
We assist with developing a thorough 30, 60 and 90 day rollout strategy.
Access Code
Control who has access to your customized system via a unique access code.
User Data
Capture the data you need to measure outcomes and reports for grants and reimbursement.
High Risk Areas
Clients set high risk areas to avoid (using GeoLocation). Alerts get sent to providers and loved ones.
Schedule A Demo
Increase Intakes, Engagement, Reimbursement...and More!