``It's Like 10 Apps In 1``
Including assessments, telehealth, treatment plans, meditations, fitness, rewards, etc., we saved thousands while reducing the number of platforms we needed. It's like 10 apps in 1.
``It Basically Runs Itself``
It's A.I. learns our users needs and automatically adjusts the content for each individual user to improve outcomes, send smart alerts and increase engagement. It basically runs itself.
Your Look & Feel
Your Logo
Your Color Scheme
Upload Quotes
Hide/Show Features
Reorder Features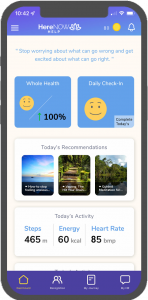 Your Content
Upload Content
Videos (Youtube, etc.)
Audio, Articles, etc.
Manage Your Library
Add Support Resources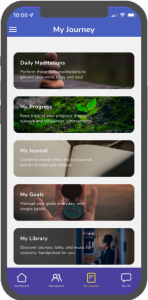 What Makes HereNOW Help Different?
Fully Customizable
Change the look, feel and features of your system to match your brand and objectives.
24/7/365 Support
Any time. Any place. No waiting days or weeks for help. For both providers and clients.
Implementation Support
We assist with developing a thorough 30, 60 and 90 day rollout strategy.
Access Code
Control who has access to your customized system via a unique access code.
User Data
Capture the data you need to measure outcomes and reports for grants and reimbursement.
High Risk Areas
Clients set high risk areas to avoid (using GeoLocation). Alerts get sent to providers and loved ones.
Schedule A Demo
Increase Intakes, Engagement, Reimbursement...and More!