Student Wellness Platform
We want to change how students can achieve personal growth and mental health support
86% Improve Happiness and Productivity

Self-Care
Tools to empower students to manage their own mental-wellbeing (journal, meditations, self-assessments, etc.).
Peer-Care
Train students to be peer coaches to their fellow classmates. Reduce social anxiety and develop future leaders.
Staff-Care
Link to Crisis Management resources.
Alert system to identify high risk students and early intervention.
Orientation
Daily meditations and journaling
Rewards for completing daily tasks
Customized surveys to assess your student wellness
Red flag alerts to Family & Friends for high-risk areas and behavior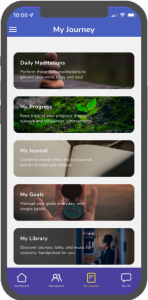 Find Providers
View profiles & proximity
Meet virtually – text, talk or video
24/7/365 access to peer coaches and/or licensed mental health professionals
Hot links to national crisis management resources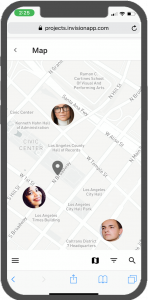 Student Support
Manage your calendar
Meet virtually (Text, talk or video)
Create and send surveys
Get alerts for high-risk clients
Get data for reimbursement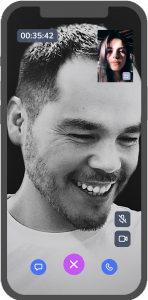 Peer Certification
PeerNOW Academy for Students
On-line or in-person group training to become a certified PeerNOW Coach
Get paid to help students
Set your own hours
Aligns with state certification programs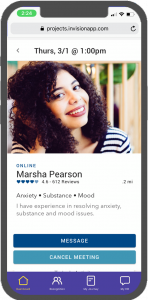 Community Chat
Stay connected with loved ones in recovery
Connect via text, talk or video
Community Message Board
Daily Meditations
Support Resources Library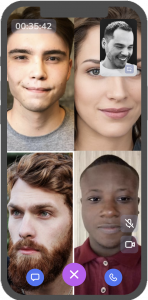 Track Progress
Get progress updates
Alerts for high risk areas
Alerts for low engagement
Alerts based on surveys
Connect with their providers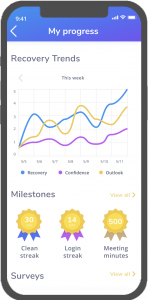 User Data
Analyze and export all user data for reporting, reimbursement and integrations with other platforms (i.e. SalesForce, ERM's, etc.).
Surveys
Measure user satisfaction, mental health status and recovery progress via customized surveys that can be scheduled, automated and sent on-demand in-app.
Calendars
Tools for healthcare providers to manage appointments; Recovery centers to manage clients calendars and group meetings; and Coordinators to manage community events.
Integrations
Fully integrate with your EMR or data platform so all of your data is connected.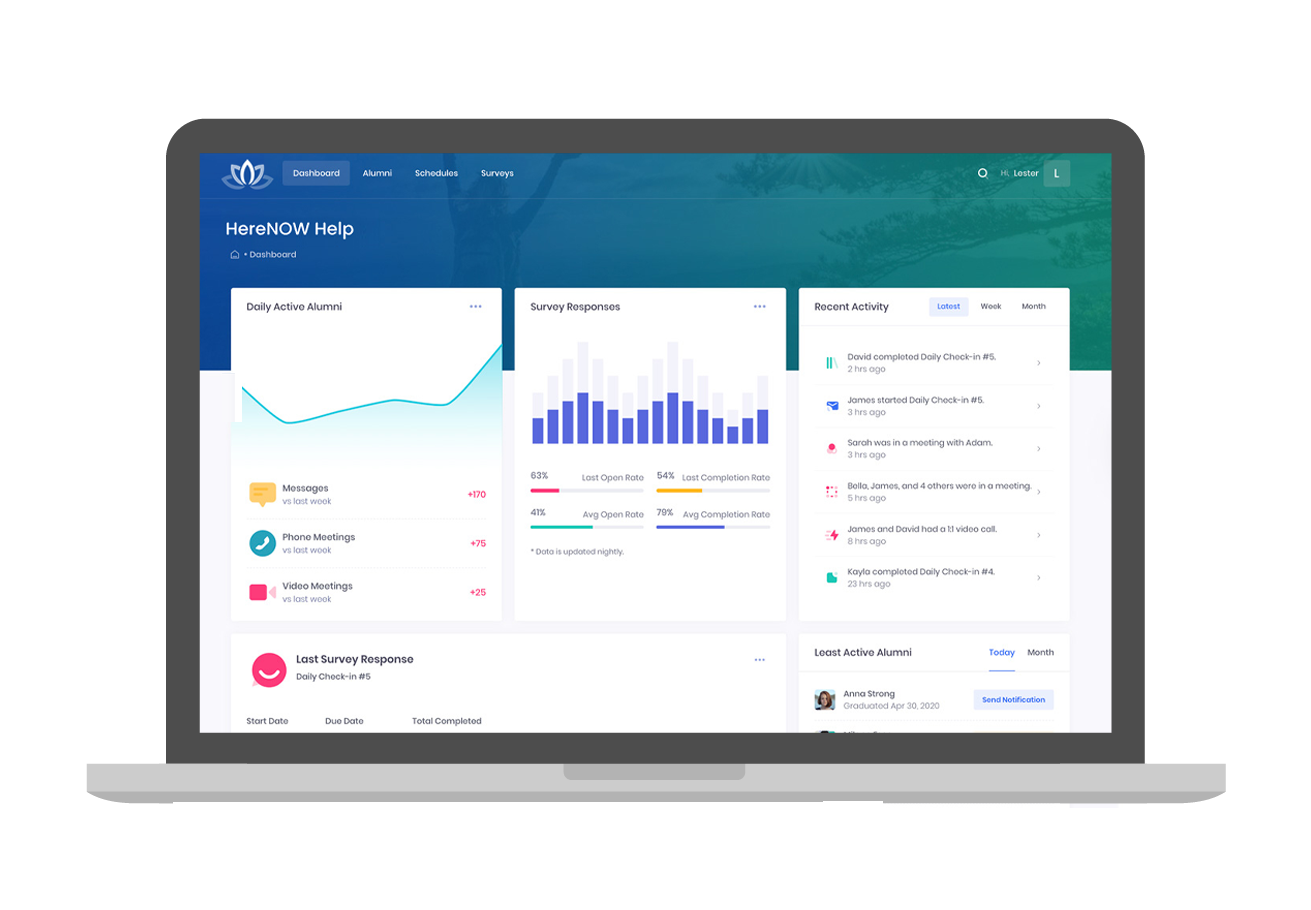 SCHEDULE DEMO
Want to learn more? Schedule a demo today!