CEO & Co-Founder, Bill Gerlach, struggled against addiction for years and discovered the dire difficulty of finding help when and where you need it most. He created the concept of HereNOW Help out of a genuine desire to fill the gaps in our healthcare system. Bill's experience helped him understand that social isolation is the greatest impediment to recovery, and that social connection is the greatest contributor to regaining a healthy life.
HereNOW Help started with the involvement of Bill's younger brother, Derek, and other family members. On August 26, 2019 Derek died of a drug overdose two days before his 29th birthday after several years of battling addiction. Derek didn't fit the picture of a "typical" drug addict. He was clean-cut, athletic, a good student, happy, funny, and loved his family. He successfully completed his financial certification exams to become a registered financial advisor just weeks before he died. Derek was a talented writer. He had a lifelong love of movies and had a quote for every situation in life. He wrote a number of screenplays and, at the time of his death, was in the process of writing an 8-episode TV series that would make you laugh, cry and "clutch your pearls."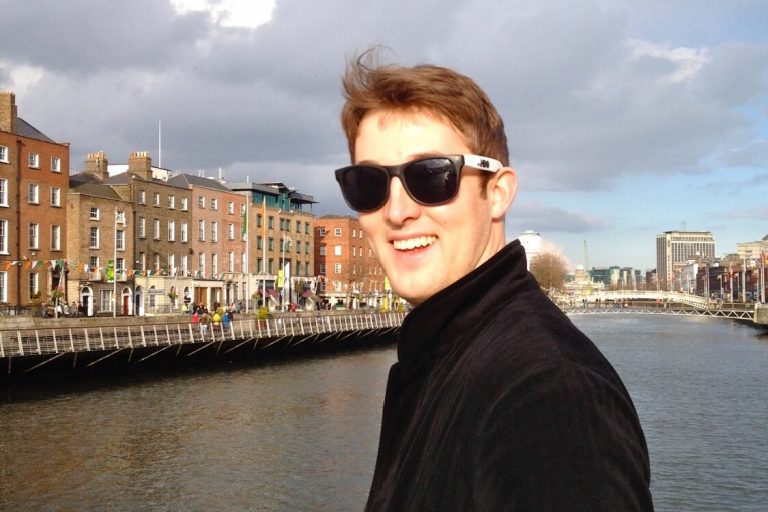 Derek tried to hide his addiction and didn't seek help. He didn't want his co-workers or his family to know. He was afraid if he went for help, it would show up on his medical records. He didn't want someone to see him walking into a clinic for help. He was intelligent and thought he should be able to figure it out on his own. He ended up creating two lives. One, the successful, bright-eyed young man with his family and friends, and the other, an addict who skillfully lied to cover his pursuit of a high.
Derek's death created a deep sense of urgency to get HereNOW Help up and running. A GoFundMe campaign  was created to support development of the technology and get the business off the ground. All donations are currently being used to create an operational service, but once investor funding is in place, all GoFundMe donations (both money already donated, and future donations) will go directly to providing services for those in financial need.
Schedule A Demo
Increase Intakes, Engagement, Reimbursement…and More!