PeerNOW Academy
Become a Certified Peer Counselor
U.S. Growth - Mental Health Counseling
$200 Billion is spent every year to treat mental health conditions. Not including the $193 billion in earnings lost each year due to mental illness.
Peer Counselors - How It Works
Fully Certified
Peer Counselors
Get certified through our HereNOW Academy
Serve your community and get paid
Work as little or as much as you like
Accept appointments that work for you
Manage your schedule at a glance
U.S. Shortfall of Counselors
By 2025 there will be a 25% shortage of counselors needed to help those with mental illness.
On-Demand and In-Person
Clients
See Nearby Counselors
View Their Profile
Chat & Meet
You Choose The Location
Pay As You Go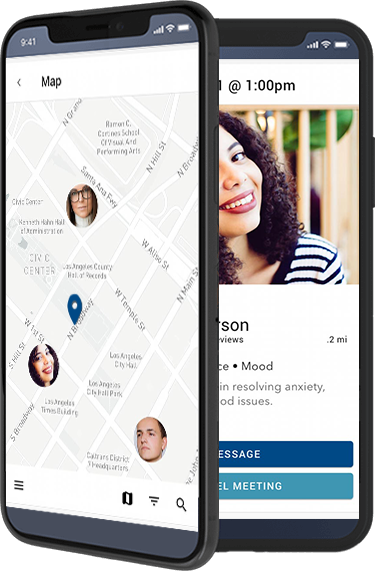 What Makes HereNOW Help Different?
Lower rates with the successful and proven method of peer coaching.
Face-to-Face
Get help over the phone, via chat, video conference or face to face!
24/7/365 Support
Any time. Any place. No waiting days or weeks for help.
Real-Time Location
Find nearby coaches who are available to meet you where you are right now.
Provider Bio
Clients pick their provider based on bio and background info.
Friendly Interface
Our interface is easy to navigate and keeps the human element front and center.
Manage Appointments
Our Peer Coaches have great tools to manage their schedule.
Request More Info
Complete your certification on-location or virtually.