Employee Wellness Platform
Engage and empower employees to understand, track and improve their mental wellbeing.
86% Improve Happiness and Productivity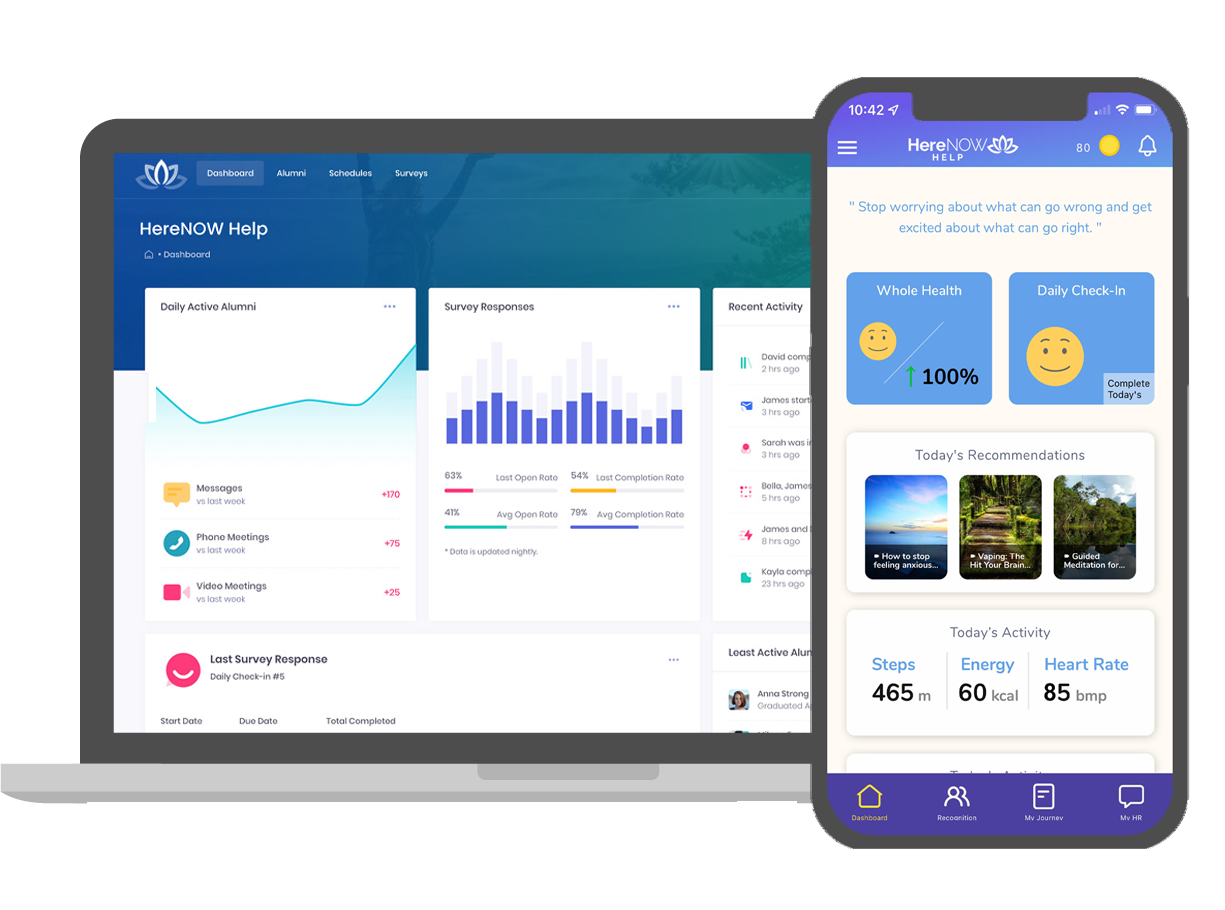 Meditations
Meditations to reduce stress and anxiety, improve focus, develop mindfulness and even improve sleep.
Track Workforce Health
Assessments for stress, anxiety, depression, etc. Daily mood check-ins. View workforce trends. Satisfaction surveys.
Peer Appreciation
Message Boards to find support, connections, inspiration and to provide peer appreciation.
Engage Employees
Connect with HR & Management via Talk, Text & Video. Calendars. Reminders. Automated Reviews.
Your Look & Feel
Use Your Logo
Your Color Scheme
Upload Quotes
Hide/Show Features
Reorder Features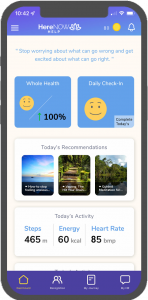 Your Content
Upload Content
Videos (Youtube, etc.)
Audio, Articles, etc.
Manage Your Library
Add Support Resources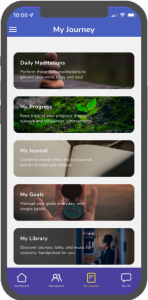 User Data
Analyze and export all user data for reporting, reimbursement and integrations with other platforms (i.e. SalesForce, ERM's, etc.).
Surveys
Measure user satisfaction, mental health status and recovery progress via customized surveys that can be scheduled, automated and sent on-demand in-app.
Calendars
Tools for healthcare providers to manage appointments; Recovery centers to manage clients calendars and group meetings; and Coordinators to manage community events.
Integrations
Fully integrate with your EMR or data platform so all of your data is connected.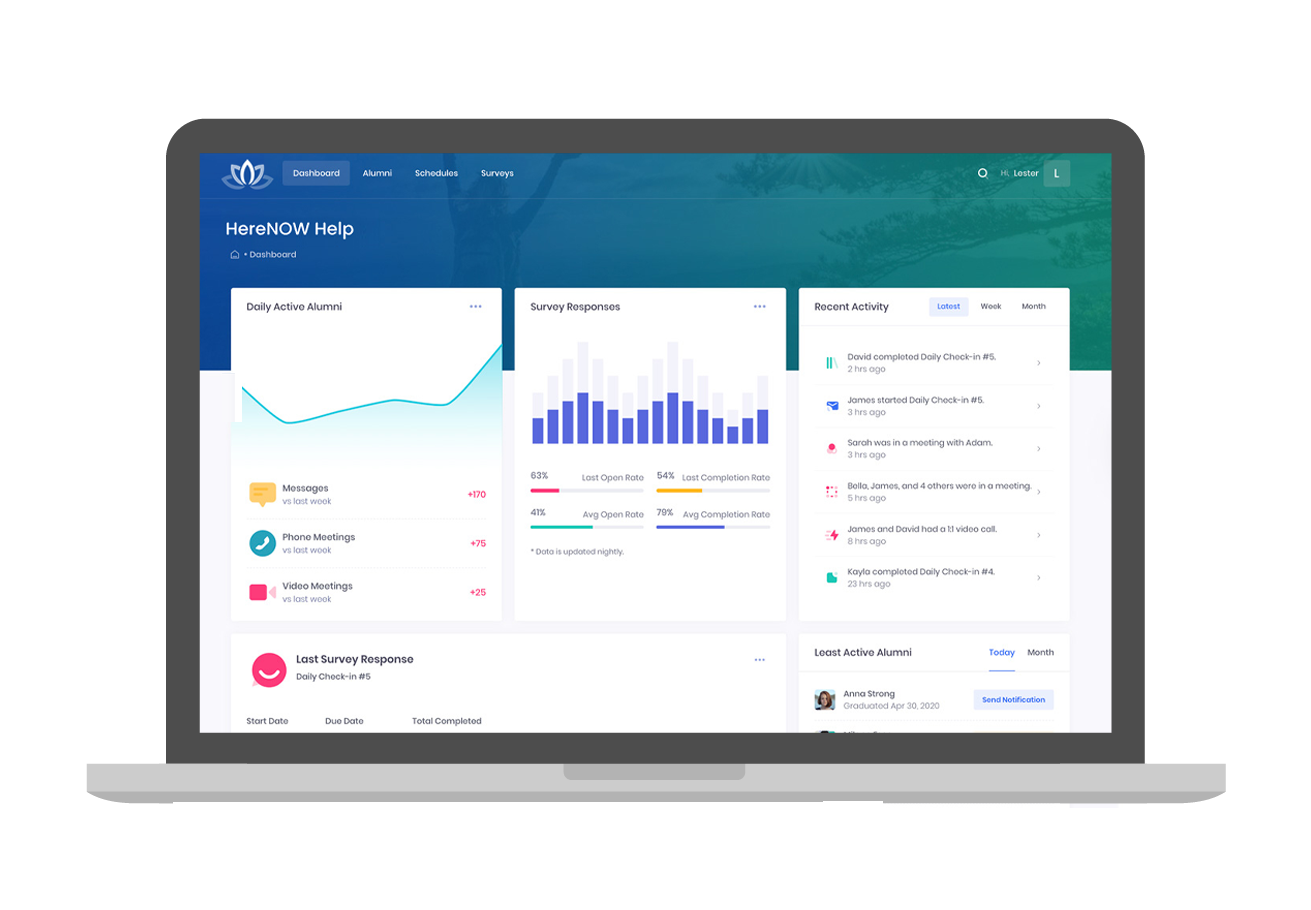 Schedule A Demo
Increase Intakes, Engagement, Reimbursement...and More!