Awareness goals for the reduction of suicide
( Part two of our HereNOW Help series on suicide awareness )
By John C Riley | HereNOW Help Staff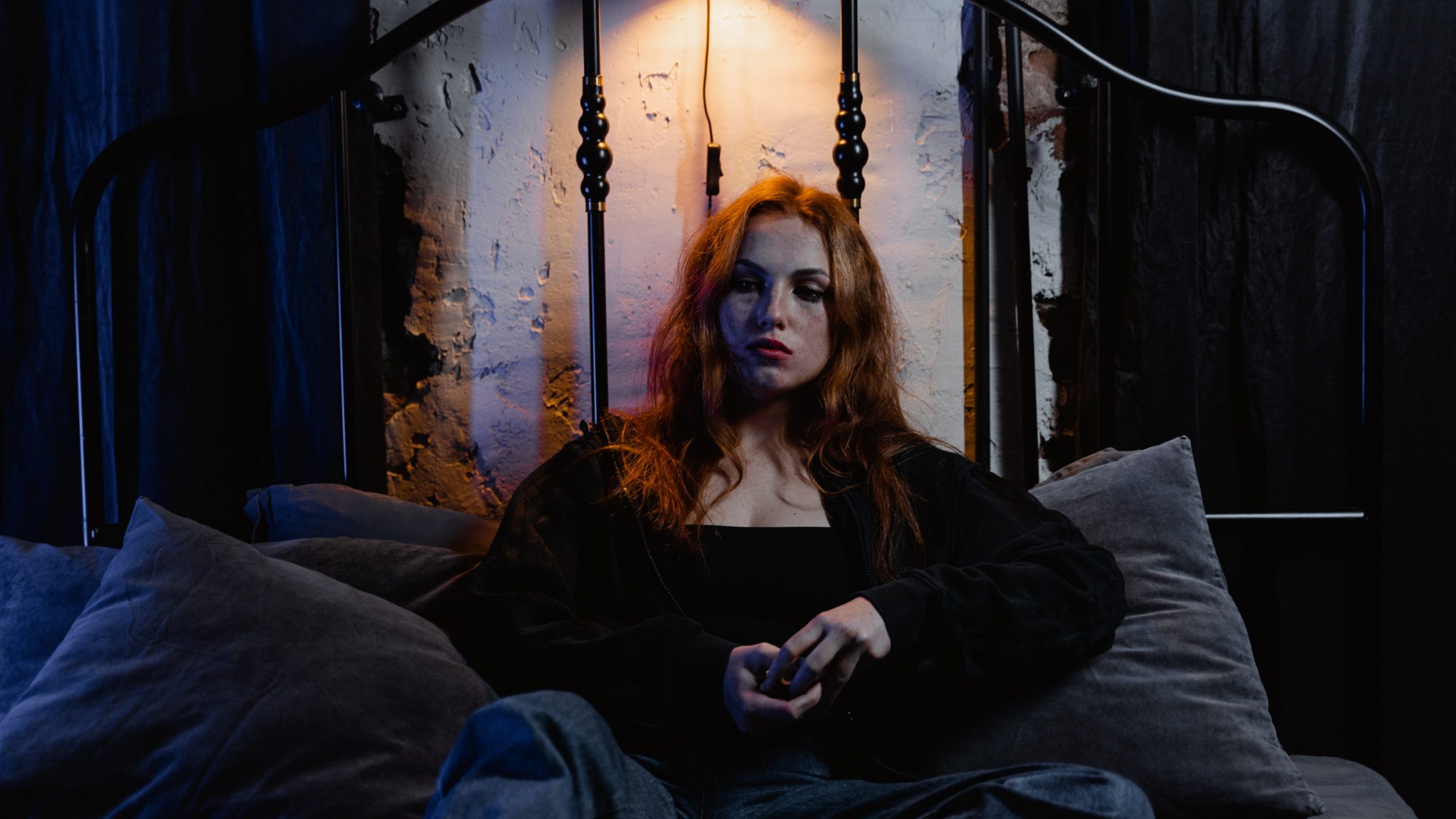 Why does this matter?
Suicide is a troubling public health issue that leaves a lasting impact on families and communities. Between 1999 and 2019, the suicide death rate increased 33%. There were nearly 46,000 deaths by suicide in 2020, making it the 12th-leading cause of death in the United States. According to the Substance Abuse and Mental Health Services Administration (SAMHSA), that same year, 12.2 million adults seriously thought about suicide, 3.2 million made a plan and 1.2 million attempted suicide in the past year.
Statistics 
U.S. Value: 14.5
Healthiest State: New Jersey: 8.4
Least-healthy State: Wyoming: 29.8
Definition: Deaths due to intentional self-harm per 100,000 population
Data Source & Year(s): CDC WONDER, Multiple Cause of Death Files, 2019
Suggested Citation: America's Health Rankings analysis of CDC WONDER, Multiple Cause of Death Files, United Health Foundation, AmericasHealthRankings.org, accessed 2022.
State Analysis
Mental Health America of Wisconsin is pleased to announce a funding opportunity for elementary, middle, and high schools in Wisconsin. This opportunity is in addition to the 3rd Annual Peer-to-Peer Suicide Prevention Grant Competition through the Department of Public Instruction. With a focus on training Wisconsin students to recognize the signs of suicide shown by fellow students, peer-to-peer programs use messages of hope, health, and strength to develop peer leaders and resources for students who may be struggling.
The Covid-19 pandemic increased reported mental health concerns, especially among workers in frontline industries, though suicide rates overall declined by about 3% in 2020. Despite this overall decline, the pandemic severely affected the mental health of frontline workers and has provoked concerns about the lack of mental health resources and support systems, especially in frontline occupations.
"Covid was an exposure of existing problems and compounding variables," said Dr Jessica Gold, assistant professor and director of wellness, engagement and outreach at the Washington University School of Medicine in St Louis, Missouri. "Workplaces can be triggers and workplaces can compound existing mental health conditions, or could cause new ones."
"New York has faced overwhelming trauma during this pandemic," said Health Commissioner Dr. Dave A. Chokshi. In 2020, 542 people died of suicide in New York City, according to provisional mortality data in a new Health Department report (PDF). Based on this data, which is subject to change, the number of suicide deaths in New York City remained stable in 2020 compared to prior years. Over the last decade, the overall rate of suicide has remained flat in NYC, and is about half of the national rate, a second new report (PDF) looking at suicide death trends from 2010 to 2019 found.
Every 16 hours, someone dies from suicide in New York City. Based on Community Health Survey data, 2.4% of NYC adults ages 18 and older seriously thought about killing themselves at some point in the past 12 months. Among those with suicidal ideation, 14.1% attempted suicide in the past 12 months.
Suicide is preventable. Warning signs that someone may be considering suicide include:
Talking about death or suicide
Showing or talking about feelings of hopelessness
Saying they are a burden, avoiding friends and family
Losing interest in activities
Displaying mood swings
Giving away possessions
Saying goodbye to family or friends
A common misconception is that talking or asking about suicide will give someone the idea to harm themselves. This is not true. By asking, you are giving someone an opportunity to open up and allow you to help. Listen to their story without judgment and let them know you care.
New Yorkers seeking support with their mental health can connect to trained counselors, for free and in over 200 languages, through NYC Well. For 24/7 support, call 888-NYC-WELL, text "WELL" to 65173 or chat online at nyc.gov/nycwell. If you or someone you know is at immediate risk of hurting themselves, or in immediate danger, call 911.
Who is affected?
The suicide rate among older adults is higher among:
Men compared with women.
Those ages 85 and older compared with those ages 65-74 and 75-84.
White adults compared with American Indian, Asian/Pacific Islander and Black adults, according to the Centers for Disease Control and Prevention's 2019 WISQARS data.
LGBTQ adults compared with straight adults. Lifetime discrimination and victimization based on sexual orientation may contribute to this higher suicide rate.
What works?
Suicide is often preventable. Preventing suicide among older adults may require use of multiple and aggressive interventions.
Risk factors for suicide among older adults include mental illness, depression, previous suicide attempts, substance use problems, chronic pain, physical illness, declining function, disability, family discord or loss, family history of suicide and social isolation. Dementia and other forms of impaired cognitive ability have also been linked with suicidal behavior in older adults.
Several interventions have proved effective at preventing suicide and reducing risk factors among older adults, including:
Primary care interventions using care coordinators.
Telephone counseling (primarily effective among women).
Education and community activities to improve resilience.
Clinical treatments.
Some doctors and researchers are urging caregivers of older adults with dementia to secure or eliminate firearms from their environment, in part because firearms are the most common method of suicide among older adults.
The Suicide Prevention Resource Center provides resources, effective prevention strategies and a map of state-specific contacts. SAMHSA published a brief in conjunction with the Administration on Aging to help health care and social service organizations prevent suicide among older adults. SAGE is an organization that advocates for older LGBTQ+ adults and has an LGBTQ+ Elder Hotline certified in crisis response.
Goals
Reducing the suicide rate from 11.3 suicides per 100,000 in 2018 to 12.8 suicides per 100,000 population in 2030 is a Healthy People 2030 leading health indicator. Improved/increase of proper and helpful counseling for those who contemplate ending their life. This would be the first step toward reducing the amount of people who commit suicide. Resources that are not solely 911 because there are some people who contemplate taking their life but have not reached that point. 988 is a phone number that people can use that is run by Lifeline that can help prevent suicide. The Lifeline provides 24/7, free and confidential support for people in distress, prevention and crisis resources for you or your loved ones, and best practices for professionals in the United States. https://988lifeline.org/.
Do not be afraid to communicate with with a loved one if they show signs of distress, it is best to confront and run the possibility of causing a fight as long as it shows that you feel something is wrong and want to help, fights can be resolved but suicide cannot. This is the most important thing family and friends need to look out for because those who feel like suicide is the only solution will hide it from everyone and believe that they can handle it alone and feel ashamed or fear of being locked up in a medical facility that makes them feel trapped. I speak from experience because I am a disabled veteran that lives with depression, anxiety, and PTSD and there have been moments in my life where I have thought about suicide and the delusion that it will fix all of my problems. It fixes nothing and creates more problems for family and friends. I never talked about it with loved ones until the last time I thought it was the answer but could not be completely honest because I was scared they would section me in a padded room for fear that I would be a danger to anyone and most importantly myself. I am better now and believe that recovery, talking to professionals, taking helpful medications, and being honest about my feelings truly has helped me not become a statistic. Together we can utilize stronger awareness and reactions to warning signs so we can save lives. Thank you. 
References
Betz, Marian E., Alexander D. McCourt, Jon S. Vernick, Megan L. Ranney, Donovan T. Maust, and Garen J. Wintemute. "Firearms and Dementia: Clinical Considerations." Annals of Internal Medicine 169, no. 1 (July 3, 2018): 47. https://doi.org/10.7326/M18-0140.
Conwell, Yeates, Kimberly Van Orden, and Eric D. Caine. "Suicide in Older Adults." Psychiatric Clinics of North America, Geriatric Psychiatry: Advances and Directions, 34, no. 2 (June 1, 2011): 451–68. https://doi.org/10.1016/j.psc.2011.02.002.
Cukrowicz, Kelly C., Danielle R. Jahn, Ryan D. Graham, Erin K. Poindexter, and Ryan B. Williams. "Suicide Risk in Older Adults: Evaluating Models of Risk and Predicting Excess Zeros in a Primary Care Sample." Journal of Abnormal Psychology 122, no. 4 (November 2013): 1021–30. https://doi.org/10.1037/a0034953.
Fredriksen-Goldsen, Karen I., and Anna Muraco. "Aging and Sexual Orientation: A 25-Year Review of the Literature." Research on Aging 32, no. 3 (May 2010): 372–413. https://doi.org/10.1177/0164027509360355.
King, Michael, Joanna Semlyen, Sharon See Tai, Helen Killaspy, David Osborn, Dmitri Popelyuk, and Irwin Nazareth. "A Systematic Review of Mental Disorder, Suicide, and Deliberate Self Harm in Lesbian, Gay and Bisexual People." BMC Psychiatry 8, no. 1 (December 2008): 70. https://doi.org/10.1186/1471-244X-8-70.
Kiosses, Dimitris N., Katalin Szanto, and George S. Alexopoulos. "Suicide in Older Adults: The Role of Emotions and Cognition." Current Psychiatry Reports 16, no. 11 (September 18, 2014): 495. https://doi.org/10.1007/s11920-014-0495-3.
Lapierre, Sylvie, Annette Erlangsen, Margda Waern, Diego De Leo, Hirofumi Oyama, Paolo Scocco, Joseph Gallo, et al. "A Systematic Review of Elderly Suicide Prevention Programs." Crisis 32, no. 2 (January 1, 2011): 88–98. https://doi.org/10.1027/0227-5910/a000076.
Shepard, Donald S., Deborah Gurewich, Aung K. Lwin, Gerald A. Reed, and Morton M. Silverman. "Suicide and Suicidal Attempts in the United States: Costs and Policy Implications." Suicide and Life-Threatening Behavior 46, no. 3 (June 2016): 352–62. https://doi.org/10.1111/sltb.12225.
Snow, Caitlin E., and Robert C. Abrams. "The Indirect Costs of Late-Life Depression in the United States: A Literature Review and Perspective." Geriatrics 1, no. 4 (December 2016): 30. https://doi.org/10.3390/geriatrics1040030.
Substance Abuse and Mental Health Services Administration. "Key Substance Use and Mental Health Indicators in the United States: Results from the 2019 National Survey on Drug Use and Health." Rockville, MD: Center for Behavioral Health Statistics and Quality, Substance Abuse and Mental Health Services Administration, 2020. https://store.samhsa.gov/sites/default/files/SAMHSA_Digital_Download/PEP20-07-01-001-PDF.pdf.
https://www1.nyc.gov/site/doh/about/press/pr2021/dohmh-releases-data-on-suicide-death-rate-nyc.page#:~:text=There%20is%20support%20available%20to,Health%20Department%20report%20(PDF).
MHA
https://www.mhawisconsin.org/suicide_prevention.aspx
https://www.cdc.gov/suicide/facts/index.html
Infograph – https://www.pdgrehab.com/mental-health-statistics-2022/
https://www.theguardian.com/us-news/2022/may/27/us-workplace-suicide-rates-pandemic