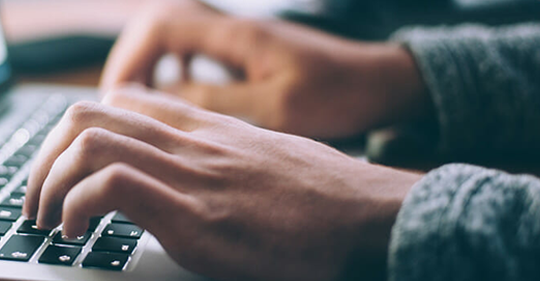 Summit Malibu
For people who are naturally anxious, trying to find the right employment fit can be scary and intimidating. If recruiters advertised "low-stress jobs" in their hiring promotions or even the "best jobs for people with anxiety," it would make the job hunt much easier for so many people. There's no shortage of individuals who seek a fast-paced career with long hours, endless social interaction, and financial upside for putting in the time. They live for the stress and excitement. But stressful jobs are not a good fit for everyone, especially those who struggle with social anxiety and prefer to work in a less chaotic environment. People with anxiety disorders often thrive in low-stress careers well suited to their personality and in surroundings that allow them to maintain a healthy, happy, and productive work life. It may be a surprise to learn that anxiety disorders are the most common mental health condition in the United States. According to the Anxiety & Depression Association of America, approximately 44 million adults, more than 18 percent of the population, deal with an anxiety disorder each year. Though these mental health issues are highly treatable, less than 40 percent of people receive treatment for them. In some instances, this is because mental illness often comes with an attached stigma. Fear of discrimination or worries about how others will perceive them because of an anxiety disorder can lead to even greater stress. The concept of stress-free jobs is hard for some people to imagine because any type of work responsibility can be stressful. That said, there are plenty of good jobs for people with anxiety that offer rewarding and enjoyable work in a setting with minimal social interaction, which is helpful for those suffering from anxiety.
Here are 10 Low-Stress Jobs for People With Anxiety
There's a wide range of low-stress jobs across a variety of working environments and industries. This certainly opens up the field for those searching for temporary employment and others looking for a permanent career. Trying to determine the best jobs for people with anxiety will really depend on each individual's unique personality and interests. What might be a good fit for one person may be a poor choice for another. Even though the stress of a high-profile career in the entertainment industry might be a turnoff to many people, there are quite a few celebrities with anxiety disorders who have been extremely successful. Below are ten low-stress jobs that are good choices for those living with anxiety. They begin with entry-level positions and end with higher skill-level careers that require more education or experience.
1. Data Entry With a minimum of computer proficiency, data entry jobs require a person to take information from one location and organize it into another database. Though it might seem tedious to some people, the work is often straightforward, uncomplicated, and performed alone, in a quiet setting. 2. Custodian For those who have an aptitude for being handy, keeping a building in good working order, as well as keeping the interior clean, custodian work is a low-stress job that can be an ideal fit for some personality types. There will of course be challenges when troubleshooting problems, but these are often decisions made by the custodian on their own that, when eventually solved, can also provide a sense of reward. 3. Groundskeeper or Gardener A Groundskeeper or Gardener is the perfect job for people with anxiety for a number of reasons. Perhaps one of the best aspects of maintaining the grounds of any property is the opportunity to work outside. The job is also primarily performed alone. Even when working with a crew, there may not need to be a lot of social interaction. Working as a groundskeeper or gardener doesn't require a degree, so people of all skill levels can qualify for this type of work. That's not to say that it's not skilled, and gardeners will have the ability to learn about the craft as they go. 4. Product Stocker or Receiver Even though it's usually an entry-level position, another low-stress job that's good for those with anxiety is working as a product stocker or receiving associate. This is a retail job, though it's not customer-facing, and is many times performed outside of regular store hours, either early in the morning or on overnight shifts. The job involves unloading new merchandise, organizing and tagging it, as well as placing it on store shelves or in its proper place in the showroom. Some heavy lifting may be required, depending on the type of product. 5. Delivery Driver With a valid driver's license and a solid driving history, working as a delivery driver can be enjoyable work. The job is often performed alone, delivering goods from one location to another with minimal social interaction. Some delivery drivers work in pairs when the products they deliver are large and heavy. Driving for companies like UPS, DHL, Fed Ex or USPS usually requires at least a high school diploma and some employers might also encourage a four-year degree. These jobs can be competitive, though, with some persistence, especially in larger cities, they can be landed. With the arrival of the gig economy, these types of jobs have expanded to companies like Uber Eats and others that deliver meals, groceries, and other items, and the work schedules are extremely flexible. 6. Librarian Becoming a librarian does take time and discipline because it requires a master's degree in library and information sciences. However, after the degree is obtained, working as a librarian can be a perfect job for people with anxiety who crave quiet organization. There are instances where librarians must interact with people, but these are generally brief and the social exchanges, which come from a place of expertise and helping people, can be incredibly satisfying. 7. Graphic Designer For people with computer know-how and an artistic bent, working as a graphic designer can be a lower-stress job for people with anxiety issues. Graphic designers often work alone and, in many cases, work from home. While there will be a need to interact with clients, employers, or coworkers, this is not the main part of the job. There is also a deep satisfaction in completing and handing off a finished piece of design work. 8. Computer Programmer or IT Specialist A Computer Programmer or IT Specialist job does require technical expertise, but in the actual work of developing computer software or maintaining a professional network of computers, most of the interaction is done with computers and not people. Another benefit of these types of skilled, low-stress jobs is that employers are generally looking for programmers and specialists that have strong technical abilities but are not expecting them to be customer-facing. 9. Accountant Working with numbers can be a nightmare for some people, especially extroverts, but for people with social anxiety, there is often a rewarding aspect to dealing with the complex rules of math. Working as an accountant does require a college education, but the work itself doesn't necessarily require a lot of collaboration with others, depending on the type of accounting job. 10. Counselor or Psychologist This may seem like an odd job choice for a person with anxiety issues, but counselors and psychologists who successfully manage their anxiety can empathize with their clients and help them work through or overcome similar issues. Becoming a psychologist requires a doctorate degree in counseling psychology. The job itself is mostly performed in a quiet, one-on-one setting, and over the course of a career, psychologists can also start taking the exact kind of work they find most rewarding and least stressful.
20 More Jobs for People with Anxiety Disorders
The ten employment ideas listed above offer a good sampling of low, or even stress-free jobs that fit most skill and experience levels. Here are 20 more jobs and careers to explore that offer solitary work with low social interaction for most, in a calm or quiet environment. 
20 Jobs for People With Social Anxiety
Freelance writer
Social media specialist
Electrician
Factory worker
Photographer
Massage therapist
Video Editor
Plumber
Pet groomer or dog walker
Interior designer
Medical transcriptionist
Artist
Mechanic
Baker
House painter
Fitness instructor
Ranger in a park or forest
Researcher
Laboratory technician
Florist
April is Stress Awareness Month and a time of the year when people are considering part-time work for the summer or full-time careers after they finish school. This list of jobs for people with anxiety should provide enough examples to suit almost every person's interests and needs, or at the very least, point them in the right direction. Everyone should have the opportunity to work in a place where they feel comfortable and secure, and they look forward to going to every day. It's even more important that they finish each day without feeling too stressed or anxious to return to work the next day. When people enjoy their work, it carries over into the rest of their life and they become happier, healthier, and more productive.