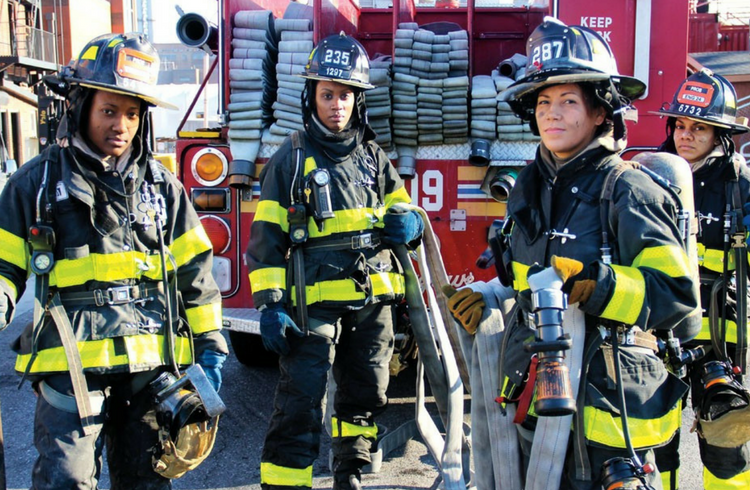 U.S. Fire Administration
This is the second bulletin in a two-part series on situational awareness for the physical and mental environments. In Part 1: Physical Environment, you will learn how to identify situational awareness deficiencies and open up to a broader view at the scene and around the station.
As emergency responders, we derive great joy from being the steady face of confidence when helping people on the worst days of their lives. But what internal toll does that take on us? Witnessing the effects of disaster and other personal issues may cause psychological molehills to turn into mountains as we pile up experiences.
Post-traumatic stress disorder (PTSD) is a major mental health issue, but it is not our primary mental health problem. It trails relationship issues, financial issues, substance abuse, depression and legal concerns.
There are times when even the strongest responder begins to question the effectiveness of their ability to save lives and property. We may begin to feel alienated from our teammates, family and friends. Maybe we lost the feelings of happiness or security.
Often we can see these signs appearing in each other but fail to recognize them within ourselves. We take the "it can't happen to me" attitude and continue as if nothing is wrong. That is until someone stops us to point out that we have been constantly hiding in our room between calls or scheduled station events, or just not acting in our usual manner.
In this sense, we are as responsible for each other as we are to the communities we serve.
Common signs to watch for:
Focusing on and obsessing over thoughts or actions
Avoiding normal activities
Sleeplessness and memory loss
Outbursts of anger
Hypervigilance
Exaggerated startle response
Feeling isolated
Flashbacks
Open and honest communication is the key to identifying the issues that could lead to disaster.
If we see something, we have a responsibility to say something. If a person is acting in an abnormal (for them) manner, showing signs of dependence on drugs or alcohol, irritability, reclusiveness, abnormal fear or boldness, or focusing on the wrong thing at the wrong time, then they may be experiencing a potential explosion of emotion. At the very least, they are distracted, which may lead to disaster for themselves or their crews.
Your call to action:
Provide social support: Trauma experts believe that face-to-face support from others is the most important factor in PTSD recovery.
Be a good listener: While you should not push a person with PTSD to talk, if they do choose to share, try to listen without expectations or judgments.
Watch for patterns that may initiate negative behavior. Triggering events may set off irrational outbursts, reclusiveness, negative ideation or abnormal emotional reactions.
Make a point to backwash calls as soon as possible after the incident. Solicit feelings and support from your team.
Deal with volatility and anger. Anger can also be a cover for other feelings such as grief, helplessness or guilt. Anger makes them feel powerful instead of weak and vulnerable. Others try to suppress their anger until it erupts when you least expect it.
Take care of yourself: You can develop your own trauma symptoms from listening to trauma stories or being exposed to disturbing symptoms like flashbacks. The more depleted and overwhelmed you feel, the greater the risk is that you will become traumatized.
More information about situational awareness
COVID-19 behavioral health resources for fire and EMS.
Firefighter mental health resources. Fire Engineering. (2019, August).
How mental health stigma impacts the fire service. International Association of Fire Fighters Center of Excellence Staff. (2019. July 22).
Recognizing early warning signs of PTSD. Tull, M. (2020, April). Very Well Mind.