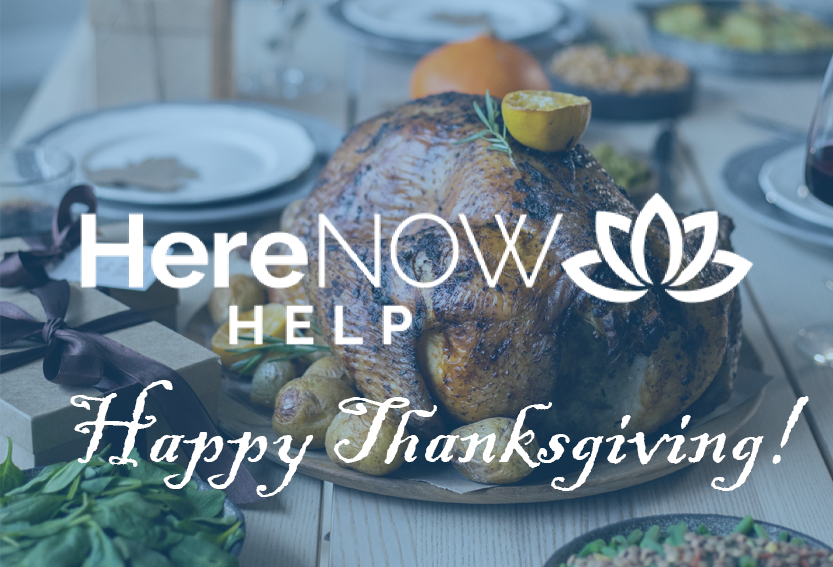 EDITORIAL BY THE PUBLISHER
Today is Thanksgiving and there is a lot to be thankful for whether we know it or not! Mental health and substance use recovery is not an easy road but with our friends and family to support us we can be thankful to them for believing in us. Even if we do not have people to immediately turn to there are people who you can reach out to through the HereNOW Help app with our Chat and Meet. Having a conversation with someone when times are tough is something to be thankful for.
I am thankful for my son being born healthy and happy last June, I am 6 years sober and I am thankful for the power of control, I am thankful for the work the VA has done for me to take care of my disability, and I am very thankful for being here writing this editorial blog post as a member of the HereNOW Help family. What are you thankful for? Have you been able to talk to someone when you needed help? Have you been able to talk to someone who needed help? Are you reaching your goals?
If you don't mind sharing tell us what you are thankful for in the comments below.
Take care and may you succeed in your goals and have a proud moment that says "I am thankful for.."