Windmill Wellness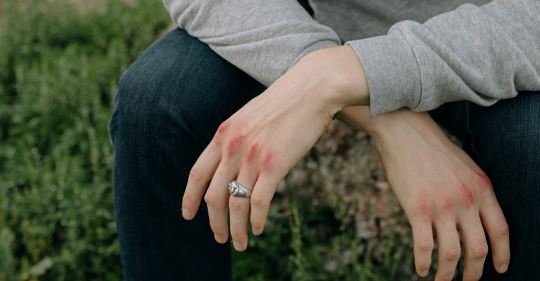 One of the most common challenges people struggling with addiction face is what to do instead of their bad habits. Some may fear they cannot have fun without drugs or alcohol, while others are simply new to sober activities. Either way, having a repertoire of fun and fulfilling activities to fall back on can help keep a recovering individual healthy, happy, and motivated to stay sober. Addiction recovery experts suggest replacing bad habits with good hobbies. Whether you learn to sew, jog, do yoga, or cook, learning a new skill can challenge you in a positive way. Try these ideas if you're looking for new and exciting ways to stay busy.
Learn a New Language
Learning something new – such as a new language – can fill your time as well as give you a sense of pride and accomplishment. Learning a language can give you a tangible reward. You will be able to communicate with a whole new culture. Many communities offer free language classes, or you can learn on your own through a virtual program. Studying a language is good for your brainand can boost your memory and multitasking abilities. It's also fun to immerse yourself in other cultures. Learning a new language can be your gateway to meeting new people, discovering a different culture, cooking foreign foods, and traveling to new places.
Start Cooking
Speaking of cooking foreign foods, cooking is another great hobby for sober people. Cooking takes a bit of discipline, but it's also fun with plenty of opportunities for creativity. You can either follow a recipe and reap the rewards of your diligence…or cook something from scratch that you think will taste good. Give yourself the freedom to experiment in the kitchen, and invite over friends to try your latest culinary creations at a sober dinner party. Sign up for a cooking class to make new friends, or watch a few cooking shows until inspiration strikes.
Host a Party
Sobriety does not have to be synonymous with no more fun. Many people fear life as a sober person will be boring. This is not the case. Treat yourself to a day of fun social interactions by hosting a party. Let everyone know it will be a dry party, but that there will be plenty of nonalcoholic refreshments or mocktails available. Host a barbecue, pool party, basketball match, or hike so that you and your guests have an activity to fill the time. Plan the event early in the day to help curb the desire to drink.
Discover the Benefits of Yoga
Yoga, meditation, and related practices such as Reiki and Pilates can be incredible hobbies for your mind, body, and spirit. Yoga is a common activity among people recovering from drug and alcohol abuse, due to its many benefits. It encourages one to practice mindfulness, along with a willingness to be open and honest with oneself. Yoga is an excellent hobby for sober people of all skill and flexibility levels. It is very friendly to newcomers, especially if you find a class for beginners in your community.
Spend Time Volunteering
Volunteer work can not only keep you busy on the weekends, but also help you feel good about contributing to a greater cause. Helping others in a community garden, soup kitchen, or homeless shelter can give you a purpose and an outlet for newfound energy. Volunteering can fulfill you and connect you to people with similar interests – interests outside of partying or using substances. Call a few local shelters, charities, churches, or community centers and ask about possible volunteer opportunities. You're sure to find something that suits your interests or skills.
Make Music
One fun activity that can keep you busy in sobriety is learning an instrument or writing songs. If you're a creative type, throwing yourself into music could be the perfect outlet for your brain to focus on in the absence of drugs or alcohol. Learn how to play the guitar or piano, either using YouTube videos or by hiring a professional tutor. Read up about songwriting for beginners and try your hand at creating an original song. Songwriting can give you an outlet for your thoughts and feelings. It is recognized as a strong recovery tool and a powerful mode of expression.
Write in a Journal
If songwriting feels out of your league, keep a journal for a simpler way to get your feelings on paper. Journaling can have impressive health benefits, such as reducing stress, calming your nervous system, decreasing your risk of illness, improving your memory, and boosting your mood. It can help you remain in control of your emotions without keeping them in. Find a peaceful, private place to journal, such as a secluded spot in your backyard or neighborhood, and dedicate 10 to 20 minutes per day to writing.
Pick Up Painting
Words may not be your choice when it comes to creative expression. Try picking up a paintbrush instead. Painting can be highly therapeutic. It's a way to express yourself without a great deal of thought or mental strain. You can simply paint whatever comes to mind, whether it makes sense or not. There is no right or wrong way to paint; art is subjective, giving you the freedom to paint whatever you want. Painting is also a good way to look back on previous work and see how far you've come. Your first paintings may be dark and dismal, for example, while your later works use more color. Artwork can express your personal journey.
Go for a Hike
The Great Outdoors can bring peace, serenity, patience, and many other things that can be difficult to come by as someone recovering from an addiction. Nature can remind you of the beauty that surrounds you. Going for a hike can be nurturing to your body and soul. It can reduce stress, generate healthy endorphins in your brain, and boost your confidence. Start a hiking group in your community, or take solo treks to hotspots near your hometown. Connecting with nature can remind you of what's really important.
Try Kickboxing
Kickboxing is a fun and rewarding way to burn off extra energy, stay in shape, and release anger or tension. Taking a kickboxing class can relieve stress and release healthy endorphins in your brain. Look for a beginner's class near you. Most gyms provide gloves and equipment for beginners until you decide you'd like to buy your own gear. Kickboxing once or twice per week can help you meet other people, socialize in a healthy environment, and release your emotions in a physical way.